Established in 1968, Doosan Corporation Industrial Vehicle has been determined to meet customers' needs for material handling equipment supplies and services, and has become a pillar of Korean industry.
In Viet Nam, TOYODA Co., Ltd is dealer which supply all product of Doosan as
Forklift
,
Diesel Engine for Generator
.
Han Viet International Trading Co., Ltd promise to become your trusted business partner and wish to thank for your continued interest and cooperation.
[Continue reading]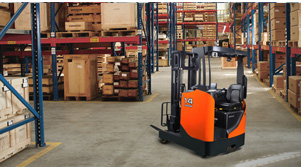 Dựa trên định hướng và tư duy phát triển, DOOSAN luôn quan tâm tới việc việc cải tiến để cho ra các dòng sản phẩm mới với những ưu điểm nổi bật, mang lại hiệu quả làm việc tối đa, góp sức cho sự lớn mạnh của mỗi doanh nghiệp.
Trong những năm qua, DOOSAN tự hào cung cấp tới khách hàng các sản phẩm luôn được cải tiến với những ứng dụng vượt trội.
--> Tham khảo: Các Mẫu Xe Nâng Mới
--> Tham khảo: Các Mẫu Động Cơ Cho Máy Phát Điện